Shipwreck hunt during lowest ocean tide
Organized By: Alex Genadinik
Hike Description:
We will see shipwrecks that happened during San Francisco's history. We will go during the lowest possible monthly tide in hope of seeing a big part of the ship.
We will meet at 7000 California st in San Francisco and head down to Lands End.
Date: Sunday , 1-2-2011
Meeting Address: Not Set
Miles: 4
Feet of Elevation: 100
Sierra Club Official Difficulty Rating: 1-A
Start Time: 3:30 PM
End Time: Not Set
Recommended Clothing:
Bring warm clothing as it may be windy. Hat is good too.
Recommended Food:
Small snack at most.
Cancellation Condition:
In case of heavy rain we will have to cancel the hike
Hike Difficulty Out of Ten:
4
Dogs Allowed: YES
Contact Phone:
(415) 269-3586
---
Event Comments
| Member | Post |
| --- | --- |
| | Is anyone planning to head there from near the financial district? I'd like to hitch a ride if anyone is going. |
| | Alex, think I'm going to miss this one :-( Hoping you'll do it again in the coming year. |
---
Hiking Gear Articles:
Hiking Gear
|
Hiking Clothes
|
Hiking Water Bottles
Hiking Trails Articles:
SF Hikes
|
South Bay Hikes
|
North Bay Hikes
|
East Bay Hikes
---
List of Attendees: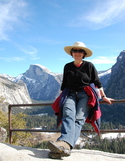 Alex, It seems an interesting hike. I would like to join you. -bipin
Me (+1)
---
Maybe Attending:
If I return from my NYE trip - I will attend. It sounds very interesting!
Rain maybe too strong
---
Not Coming:
Just getting over a bad cold. Have fun and Happy New Year!